Creative Optical Material Co., Ltd, Jiashan is developing speedily without any hesitation under the spirit "creating forever, improving forever", and driving on the modern optical market with "Co-operating together, Co-winning together".
Our working principles are "For creative improving forever, To keep the perfect qualities, To meet the needs of all users". "Company is our family", "Company's prosperities are all individuals' successes", and "User's needs are our aims". We can success not only for our advanced processing technique, but also the great cooperation within all our members of Creative Optical Material Co., Ltd, JiaShan leading by the top leaders of our company.
"The blazing burning comes from continually inputting of every individual woods"— that is "Strong power comes from every individual". We insist that we are an un-separately team. Cooperation is our basis. Strengthening the cooperation among us is the most important that make us to complete our works with high efficiency. Everyone can play their strong roles and give out all their enthusiasms to work by theirselvies in our company.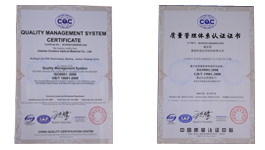 We carry out the Quality Control strictly in the producing process. The QC policies are "Developing by the highest qualities; Aiming to the lowest cost; Delivering within the shortest production duration"; "Higher management comes from everyone's carefulness"; "The lowest cost and the first level quality can guarantee the on-time delivery".